U.S. Navy Jet Fighter Pilot • Silver Star Recipient • Vietnam POW • Captain O-6, U.S. Navy (Ret.)

Veteran of: U.S. Navy 1956-1986 • Cold War 1956-1986 • Vietnam War 1967-1973 (POW)

HIS SILVER STAR CITATION READS
For conspicuous gallantry and intrepidity while interned as a Prisoner of War in North Vietnam.

On 27 December 1967, his captors, completely ignoring international agreements, subjected him to extreme mental and physical cruelties in an attempt to obtain military information and false confessions for propaganda purposes.

Through his resistance to those brutalities, he contributed significantly toward the eventual abandonment of harsh treatment by the North Vietnamese, which was attracting international attention.

By his determination, courage, resourcefulness, and devotion to duty, he reflected great credit upon himself and upheld the highest traditions of the Naval Service and the United States Armed Forces.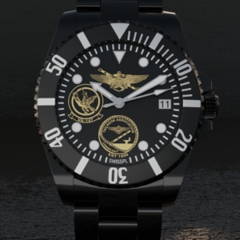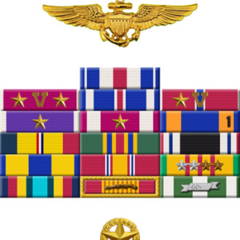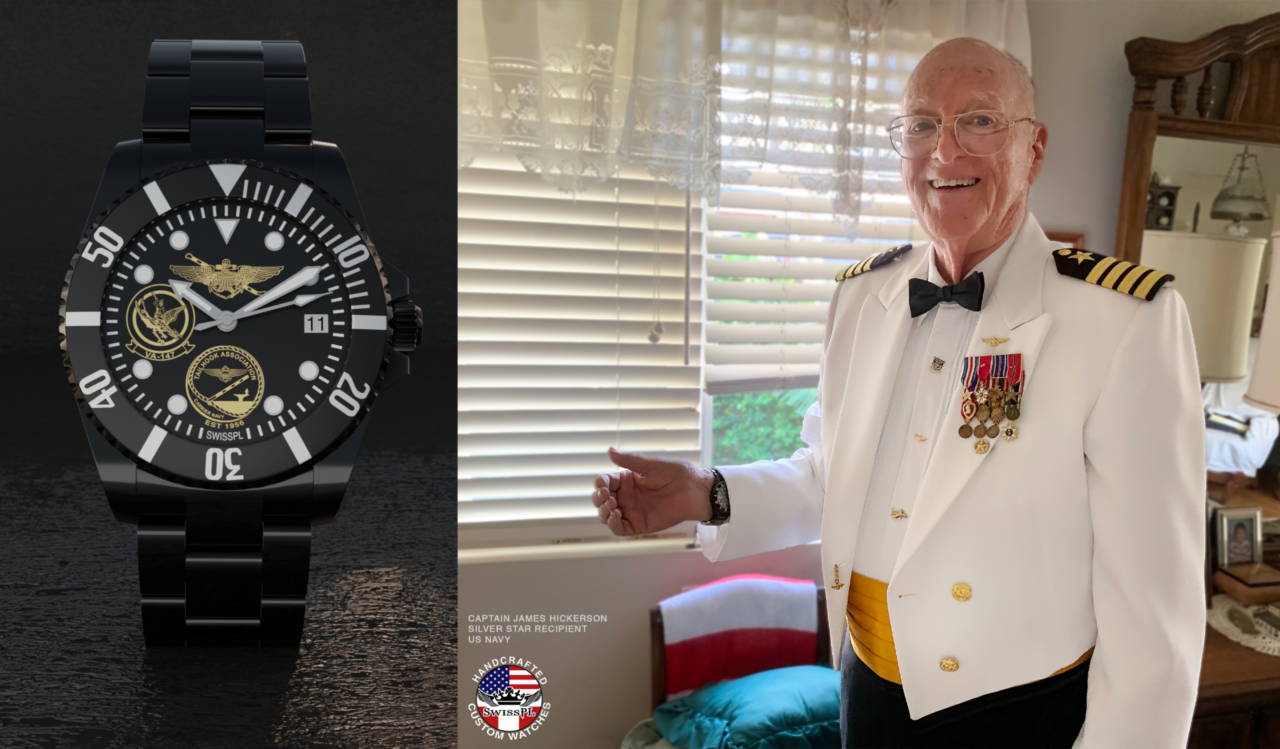 Jim Hickerson was born in 1934 in Lenoir, North Carolina. He was commissioned through the Navy ROTC program at the Georgia Institute of Technology on June 1, 1956, and went on active duty beginning September 4, 1956.

Hickerson next completed flight training and was designated a Naval Aviator on December 6, 1957, followed by service as a flight instructor at NAS Memphis, Tennessee, until February 1958. He then completed fleet replacement pilot training before joining VA-155 flying A-4 Skyhawks at NAS Moffet Field, California, from March 1960 to December 1962, during which time he deployed on two cruises to the West Pacific aboard the aircraft carrier USS Coral Sea (CVA-43).

His next assignment was as an exchange pilot with the U.S. Marine Corps, flying A-4's with VMA-311 at MCAS El Toro, California, from December 1962 to January 1964. LT Hickerson then attended Naval Test Pilot School at NAS Patuxent River, Maryland, before serving as a Weapons Systems Test Project Officer until January 1967.

During this time, he became the 5th Naval Aviator to fly the A-7 Corsair II and he participated in the early testing of that aircraft. He joined VA-147, the first A-7 squadron, at NAS Lemoore, California, in June 1967, and deployed aboard the aircraft carrier USS Ranger (CVA-61) in October 1967.

LCDR Hickerson was forced to eject over North Vietnam on December 22, 1967, and was taken as a Prisoner of War, becoming the first A-7 pilot shot down during the Vietnam War, and also the first A-7 pilot to be captured.

After spending 1,909 days in captivity, CDR Hickerson was released during Operation Homecoming on March 14, 1973. He was briefly hospitalized to recover from his injuries at the Naval Hospital in Oakland, California, and then regained flying status, serving as Commander of VA-12 at NAS Cecil Field, Florida and aboard the aircraft carrier USS Independence (CV-62) from February 1975 to February 1976, followed by service as Operations Officer of the aircraft carrier USS America (CV-66) from February 1976 to June 1977.

He next attended Army War College in Carlisle, Pennsylvania, from July 1977 to September 1978, followed by service at Point Mugu, California, from September 1978 until his retirement from the Navy on November 1, 1986. During this time, Capt Hickerson served as the Weapons Systems Test Officer at the Pacific Missile Test Center (PMTC), Director of the PMTC Range Directorate, Commanding Officer of Naval Air Reserve Forces at Point Mugu, and as Vice Commander of PMTC.

After retiring from the Navy, Jim joined Computer Sciences Corporation and Anteon Corporation, where he worked as a Project Manager and Senior Project Manager before retiring in 2004. Jim and his wife Carole have three children-Todd, Jim, and Jenny.

James M. Hickerson, Captain USN (Ret.) – "Jim"
Date of Designation: 6 December 1957
Dates of Active Duty: September 1956 – October 1986
Total Flight Hours: 4,655

Carrier/Ship Landings (fixed wing): 446
Vietnam: VA-147, USS Ranger.
Nailed by SAM on 13th mission.
POW 12/1967 – 3/1973
Total combat missions 13
Silver Star
Legion of Merit with Gold Star
Distinguished Flying Cross Bronze Star with Gold Star
Meritorious Service Medal
Air Medal
Purple Heart with Gold Star
CO, VA-12 USS Independence. Med deployment
CO, NAVAIRES, Pt. Mugu, CA.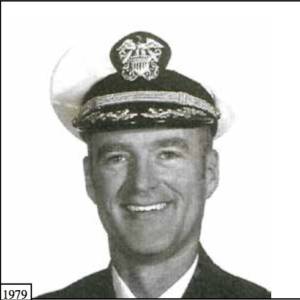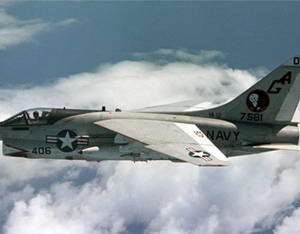 Duty Assignment Chronology
11/56-3/58 – Naval Flight Training.
3/58-9/59 – Plowback, ATU-105/BTG-7, NAS Memphis, TN.
10/59-12/62 – VA-125 & VA-155 NAS Moffett Field and NAS Lemoore, CA, (A-4). Two WestPac cruises on USS Coral Sea. VA-155 helped open NAS Lemoore.
12/62-1/64 – Exchange Tour with VMA-311 at MCAS El Toro, CA (A-4E). Only USN pilot on the base. Needless to say, had a good time.
2/64-1/67 – Naval Air Test Center, Patuxent River, MD. First 10 months at Test Pilot School, Class 38 and the rest of the time as a Project Officer in Weapons System Test. Was the 7th USN pilot to fly the A7A.
2/67-12/67 – First the RAG (I've forgotten it's number) and then helped form VA-147, the first A7 carrier squadron. We deployed in Nov. 1967 on USS Ranger. On my 13th combat mission (22 December 1967), a SAM nailed me and I spent the next 5 years, two months and some 20 days as a POW. Released on 14 March 1973. A Great Day!
12/67-3/73 – POW
4/73-5/74 – Spent several months at Oakland Naval Hospital, then back to NAS Lemoore and VA-125 to get back up to speed.

6/74-2/75 – VA-174 at NAS Cecil Field, FL for A7E training.
2/75-2/76 – CO, VA-12. Left in August 1975 on USS Independence for a Med cruise.
3/76-4/77 – Operations Officer, USS America. After "Blackshoe" training I reported to the America which relieved USS Independence in the Med.
5/78-10/78 – U.S. Army War College, Class 78. While there, earned an MS Degree in Public Admin. From Shippensburg State College.
11/78-5/82 – Pacific Missile Test Center, Weapons System Test Officer and then the PMTC Range Director.
5/82-5/84 – CO, NAVAIRES Pt Mugu, CA.
6/86-10/86 – Vice Commander, Pacific Missile Test Center.
11/86-9/04 – Program Manager for CSC (9 years) and Anteon Corp. (8+ years).
11/86-Current – Carole is my wife of 42 years with 3 children and 6 grandchildren.

Navy League (National Director)
Pacific Aviation Museum (Board of Directors)
Tailhook Association
Quiet Birdman
Presbyterian Church (Elder & Deacon)
Society of Experimental Test Pilots
AFCEA (Board of Directors)
Daedalians
Golden Eagles (and the best to last)

Significant Career Events
Three generations of Naval Aviators – my father (WWII, me and my oldest son, Todd (A-6 driver).